 Elastochemie Impex boasts a rich heritage that dates back to its establishment in 1989 by the esteemed Late Mr. Anil Sampat, a revered figure in the Indian Rubber Industry. Mr. Sampat's father, the late Krishnadas Sampat, was also a prominent industry member and a founding member of the All India Rubber Association (AIRIA), which played a pivotal role in fostering the industry's progress.
In the present day, Elastochemie has embarked on a journey of diversification, expanding its scope to include real estate development, finance, and the manufacturing of rubber products for medical and pharmaceutical applications. With an unwavering commitment to excellence, the company ensures the procurement of top-quality products from global manufacturers of synthetic rubber, rubber chemicals, healthcare rubbers, auxiliaries, and additives. Upholding ethics, integrity, and prompt deliveries are among Elastochemie's core values.
Driven by their dedication to growth, Elastochemie's distribution business has experienced remarkable expansion year after year. The company proactively explores the market landscape to discover new inventions, ideas, and developmental products, forging robust partnerships along the way. Elastochemie places paramount importance on understanding and meeting customer needs, providing exceptional value for their products. The team's passion for the brands they represent and the products they handle is evident in the company's exceptional track record..
KEY MILESTONES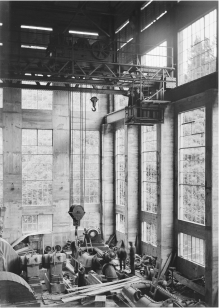 1945
Rubber Industries India was established by KV Sampat with the pioneering mission to introduce the manufacturing of Latex Balloons and Rubber Toys for the very first time in India.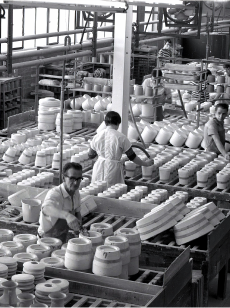 1945
KV Sampat played a significant role in establishing AIRIA, a momentous milestone in the evolution of the Indian Rubber industry.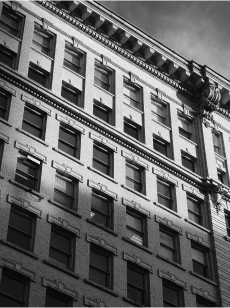 1960
Rubber Industries India initiated the production of Latex Rubber Hand Gloves designed for industrial purposes.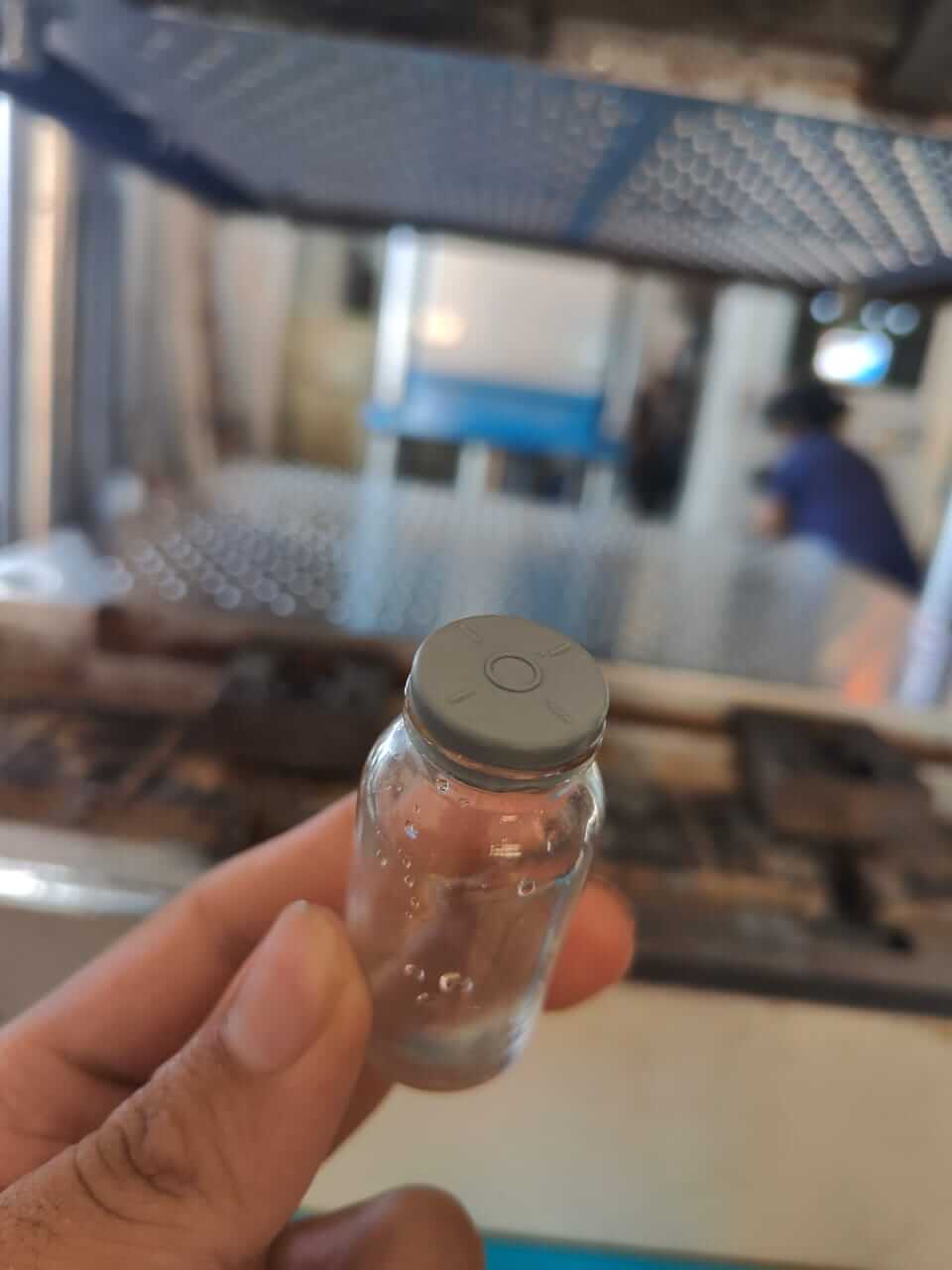 1978
Rubber Industries India led the way in manufacturing Rubber Injectable Caps and Tubes specifically tailored for pharmaceutical companies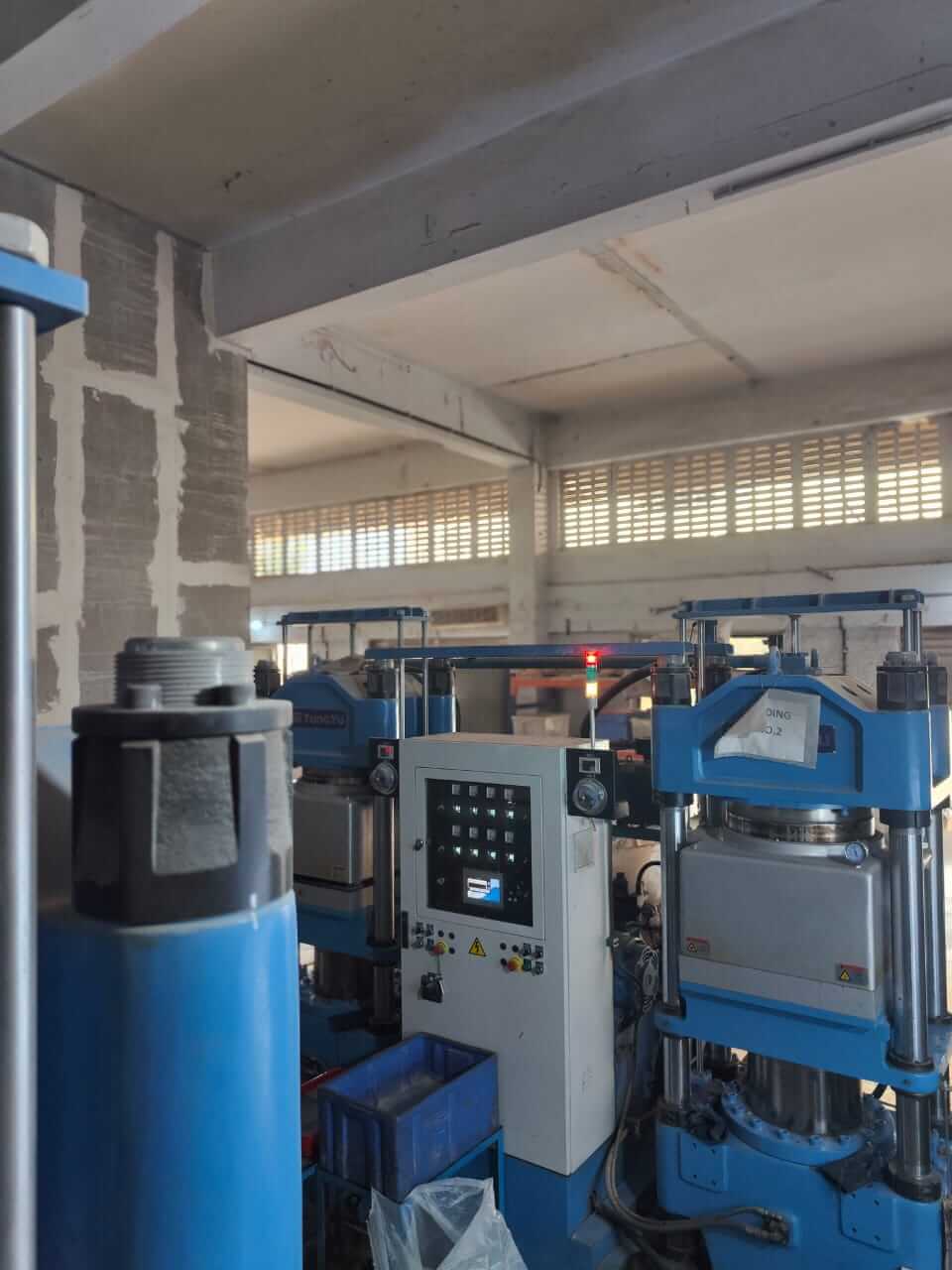 1989
Introduced theElastochemie Impex & ANKA Distribution Model.
2001
Under the AIRIA presidency of Anil Sampat India Rubber Expo is born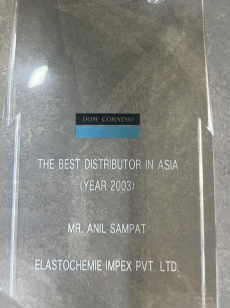 2003
Elastochemie receives the best distributor in Asia award from Dow Corning, USA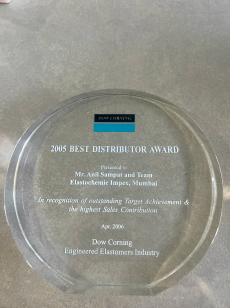 2005
Recognized with the Best Distributor Award for exceptional Target Achievement and highest Sales Contribution by DOW Corning, USA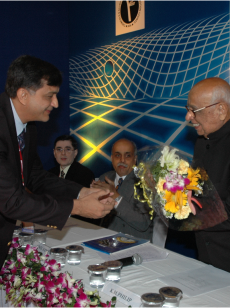 2007
Anil Sampat receives the K.M. Philip Award for outstanding leadership, growth, and development of the Indian Rubber Industry
2008
Anil Sampat honored with an award for Distinguished Services to the AIRIA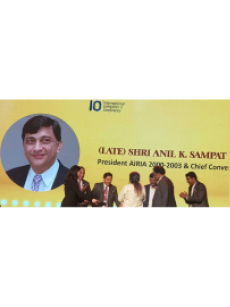 2016
Shri Anil Sampat receives an award for Outstanding Lifetime Contribution to the Indian Rubber Industry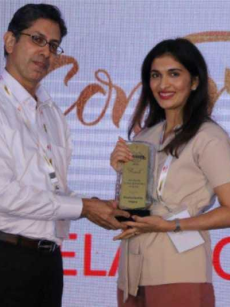 2017
Elastochemie is bestowed with The DOW, USA Pearl Honor for exemplary business practices
2018
Expanded warehouses across 3 locations in India and integrated various digitally advanced capabilities for improved service.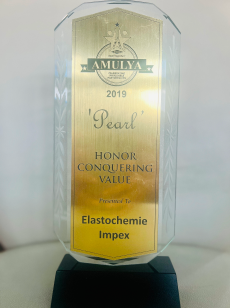 2019
Awarded theDow Pearl Honor (Amulya 2019) for Conquering Value as a lead distributor
2020
Elastochemie expands its presence in South India with the establishment of a new branch office and warehouse in Chennai