Let's Make A Difference By Working Together
At Elastochemie, we believe that by working together, we can make a positive difference. We are committed to providing our team members with unlimited learning opportunities and exposure to every aspect of the trade life cycle. Our roles are designed to foster personal growth and development through hard work and perseverance, empowering our employees to shape their own careers.
We take great pride in our employees' success stories, which showcase their impressive achievements and career progression within our organization. We invite you to read through some of these stories to gain a better understanding of the career opportunities available at Elastochemie. Join us, and together we can make a meaningful impact while building rewarding careers.
Flexibility
The emphasis is on outcomes rather than the physical location or specific hours of work. Our organization prioritizes flexibility and provides it to all team members. There is no set 9-5 schedule or mandatory paid time off policy. In fact, we have a 100% flexible Work-From-Anywhere Policy, allowing team members to choose where they want to participate in video calls. The central theme is enabling flexibility and offering support.
Maternal/ Parental leave
Our company holds the view that the birth of a child is the most special and meaningful day in a person's life. To support our employees during this significant time, our Parental Leave Policy is centered on the idea of "Providing care and fostering a strong bond with your new child".
Medical Insurance
At our company, we offer health insurance coverage to both our staff members and their close family members.
Child Education
In our organization, we place great importance on education and therefore offer a benefit for child education to our employees.
Work / Travel Expense
At Elastochemie, our policy regarding work related travel and expenses can be summed up in five words: "act in company's best interest." Instead of a rigid travel policy, we prioritize context over control, empowering you to use your judgement to make effective business decisions that benefit both you and the company. And if you ever feel uncertain, just remember to seek understanding.
Employee Stories
Our employees at Elastochemie come from a variety of backgrounds and fill a wide range of positions. However, we all share the same commitment to providing human health care (hhc), prioritizing the needs of our patients.
Our employees are genuinely motivated to support and assist others while also being fiercely focused on having a good influence on people's lives.In order to better serve our patients and customers , we work together to achieve our business goals and objectives.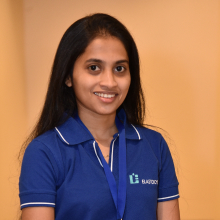 Madhuri joined Elastochemie Impex fresh out of college in 2013 and has gradually advanced through various roles within the organisation to the position of 'Import Coordinator,' where she now plays an important role in ensuring that goods are imported efficiently and in accordance with all relevant laws and regulations. She also handles any problems that may arise during the importation process, such as delays, damages, or supplier disputes.
Madhuri Prabulkar
Import Coordinator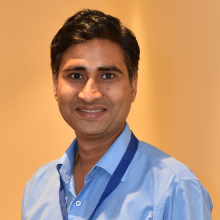 Ganesh joined Elastochemie Impex as a Sales Executive in the year 2005. With his determination and hard work, he quickly became one of the top performers in his team. He spent long hours researching products and customers, and always went the extra mile to ensure customer satisfaction. Over the years, Ganesh has built a loyal customer base. Ganesh's success is not only due to his passion and dedication, but also his ability to adapt and stay on top of industry trends. He attends conferences and networking events regularly to stay informed and to continue to grow his skills. In short, Ganesh is a sales superstar who takes pride in his work and is an asset to the company.
Ganesh Upadhyay
Sr. Business Development Executive
Anil Dubey is a Warehouse Manager with Elastochemie Impex since 2012 and has worked his way up the ranks from an entry-level position in the company. He has a deep understanding of the logistics industry and a passion for ensuring that his team delivers exceptional service to their customers. As Warehouse Manager, Anil is responsible for overseeing the efficient and safe operation of the warehouse. He is meticulous about inventory management, ensuring that stock levels are always optimized to meet customer demand. He is a problem-solver, and he is always looking for ways to streamline operations and reduce costs. He is never satisfied with the status quo, and always pushes his team to innovate and find new ways to improve the warehouse's performance.
Anil Dubey
Warehouse Manager